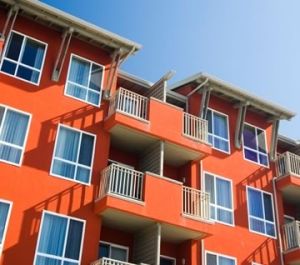 Clackamas County, OR - Affordable Condo Insurance
Welcome to Nick Watson Agency, your trusted source for comprehensive condo insurance coverage in Clackamas County, OR. We understand that your condominium is not just a place to live, but also a valuable asset that requires protection. Our experienced team is committed to providing you with the right insurance solutions to safeguard your condo and personal belongings.
For personalized advice, feel free to reach out to us at 503-658-7200, or click here-

Why Do You Need Condo Insurance?
Living in a condo offers many advantages, such as shared amenities and maintenance responsibilities. However, it's important to note that the insurance coverage provided by your condo association typically only protects the building's structure and common areas. To protect your personal belongings, liability, and any improvements or upgrades you've made to your unit, you need a separate condo insurance policy.
At Nick Watson Agency, we offer comprehensive condo insurance policies tailored to meet your specific needs. Our policies provide coverage for:
Your personal belongings

Liability protection

Improvements or upgrades to your unit
Loss of use coverage

Additional living expenses

Special assessments
Typical Claims Covered by Condo Insurance
Condo insurance offers protection against various risks and events that could lead to financial losses. Here are some of the typical claims that can be covered under your condo insurance policy:
| Claim Type | Covered Events |
| --- | --- |
| Fire Damage | Fire, smoke, and explosions |
| Theft or Vandalism | Burglary, theft, and malicious acts |
| Water Damage | Leaking pipes, plumbing issues, and water-related accidents |
| Liability Claims | Accidents that occur in your unit or cause harm to others |
| Windstorm or Hail Damage | Strong winds, hurricanes, and hailstorms |
These are just a few examples of the claims covered by condo insurance. It's essential to review your policy carefully to understand the specific coverage limits and exclusions.
Customizing Your Condo Insurance Policy
At Nick Watson Agency, we believe in offering personalized insurance solutions to meet your unique needs. Our experienced agents will work closely with you to assess your coverage requirements and customize a policy that provides adequate protection. Whether you need additional coverage for high-value items, increased liability limits, or specific endorsements, we've got you covered.
With our condo insurance policies, you can have peace of mind knowing that you are protected against unforeseen events and potential financial burdens. In the event of a covered claim, our dedicated claims team will guide you through the process and ensure a prompt resolution.
Contact Nick Watson Agency for Condo Insurance in Clackamas County, OR
Don't wait until it's too late to protect your condo and personal belongings. Contact Nick Watson Agency today at 503-658-7200 to get a personalized condo insurance quote. Our knowledgeable agents are ready to assist you and answer any questions you may have.
Alternatively, you can fill out our online quote request form for a quick and convenient way to receive a customized insurance quote. We are here to help you safeguard what matters most to you.
Remember, accidents can happen anytime. Protect your condo and personal belongings with a reliable condo insurance policy from Nick Watson Agency. Don't leave your financial security to chance!
Note: The information provided in this article is for general informational purposes only and should not be considered as legal or financial advice. Please consult with a qualified insurance professional for specific guidance regarding your condo insurance needs.