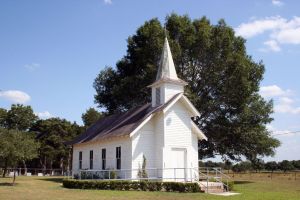 Affordable Church Insurance Services in Clackamas County, OR with Nick Watson Agency
Safeguarding your church or religious community in Clackamas County, OR is a responsibility we take seriously at Nick Watson Agency. We offer specialized insurance solutions that include church building insurance, church property insurance, and church liability insurance. Let us help you protect the foundation of your faith community.
For tailored advice, connect with us at 503-658-7200,
or click here: -

Comprehensive Church Insurance in Clackamas County, OR
Our packages are designed to provide comprehensive protection against unforeseen events. This includes church building insurance to safeguard your sanctuaries, church property insurance to cover your assets, and church liability insurance to protect against claims and litigations.
Core Offerings of Nick Watson Agency's Church Insurance Policies
Our policies commonly feature:
Coverage for damages to the physical church building. Read more...
Protection for other assets, such as furniture, musical instruments, and technology. Read more...
Coverage against liability claims arising from injuries or other incidents on church property. Read more..
Why Choose Nick Watson Agency for Your Church Insurance Needs in Clackamas County, OR?
With our tailored policies and competitive pricing, Nick Watson Agency is a reliable choice for comprehensive church insurance in Clackamas County, OR. Contact us today at 503-658-7200 to discuss your unique insurance requirements.
Get Your Custom Church Insurance Quote from Nick Watson Agency Now
No matter the size or denomination of your religious organization, Nick Watson Agency offers solutions that can be customized to your specific needs. Reach out to us at 503-658-7200 to secure your church's future today.
Or, simply use our online quote request form for a prompt and convenient quote. At Nick Watson Agency, we're committed to providing top-tier insurance plans that support churches in Clackamas County, OR!