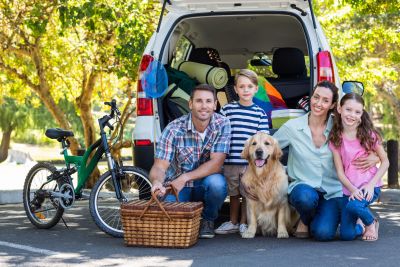 Health Insurance in Clackamas County, OR
The importance of health insurance cannot be overstated, especially in bustling locations like Clackamas County, OR. With the unpredictability of life, securing a reliable health insurance coverage ensures peace of mind. Through Nick Watson Agency, a leading provider in Clackamas County, OR, you get more than just insurance – you get a partner committed to your health and well-being.


Get a Quick Quote Or Provide Us With More Info
Why Health Insurance?
Life's unpredictable nature means we can't anticipate every health challenge. Medical emergencies can arise when least expected, and the costs associated can be financially draining. Health insurance provides a buffer, covering a significant portion of these costs, thus shielding you from unexpected financial burdens. With Nick Watson Agency, residents of Clackamas County, OR can enjoy comprehensive coverage tailored to individual needs. If you're unsure about what plan suits you best, our team is just a call away at 503-658-7200.
Typical Claims Covered
Through our extensive experience in Clackamas County, OR, Nick Watson Agency has developed policies that cater to a wide range of health needs. Some of the typical claims we cover include:
Outpatient visits
Prescription medication
Emergency room visits
Inpatient hospital stays
Surgical procedures
Preventive care
Mental health services
And much more
If you ever need clarity on the extent of your coverage, or have questions about a particular claim, reach out to us at 503-658-7200.
Key Benefits with Nick Watson Agency
Holistic Coverage
Our plans ensure that you're covered for a wide range of medical services.
Expert Assistance
Our team of experts is dedicated to guiding you through your health journey, ensuring you make the best decisions.
Customer Satisfaction
We pride ourselves on putting our customers first. Your satisfaction and health are our top priorities.
Trusting Nick Watson Agency
In Clackamas County, OR, many insurance agencies promise comprehensive coverage, but Nick Watson Agency stands out. Why? We're not just an insurance agency; we're a part of the community. Over the years, we've built trust by ensuring our policies are transparent, reliable, and tailored to individual needs. Every time you reach out to us, know that you're speaking to someone who genuinely cares about your well-being. Don't just take our word for it – call us at 503-658-7200 and experience it for yourself.
Embark on a Healthier Journey
With Nick Watson Agency, securing your health's future is easier than ever. Our tailored plans, combined with our commitment to excellence, make us the best choice for health insurance in Clackamas County, OR. If you're ready to take the next step in safeguarding your health, we're here to assist. Reach out to us at 503-658-7200 or check out our online quote request form. Let's embark on a healthier journey, together.