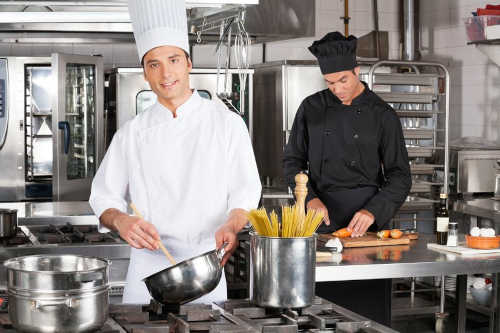 Restaurant Insurance. Quality Coverage At Great Rates.
Hey there, fellow food lovers and restaurant owners of Portland, OR
! Running a restaurant is no piece of cake, and we at Nick Watson Agency get it! That's why we've cooked up a menu of restaurant insurance policies designed just for you.



Get a Quick Quote Or Provide Us With More Info
Why Restaurant Insurance is a Must in Portland, OR

In the world of culinary arts, every day is an adventure. Restaurant insurance is here to deal with those unexpected spills and accidents, covering everything from kitchen mishaps to that overly enthusiastic food critic. Whether you're serving up cozy comfort food or avant-garde appetizers, Nick Watson Agency is here to offer a helping hand with tailored insurance solutions.
What's on the Plate? Features of Our Restaurant Insurance
Our insurance dishes out coverage for a variety of hiccups, including:
Property Insurance
Shielding your beloved space against fire, vandalism, and Mother Nature's surprises.
Liability Insurance
Got your back when legal issues and customer incidents pop up.
Food Contamination Insurance
Stepping in when the unexpected forces you to toss out your culinary creations.
Why Nick Watson Agency is the Secret Ingredient for Your Restaurant Insurance in Portland, OR

With a dash of trust and a sprinkle of reliability, Nick Watson Agency is the go-to choice for restaurant insurance in Portland, OR
. We bring you competitive rates and comprehensive options, making us a perfect pair for your business. Fancy a chat? We're at 503-658-7200.
Get Your Customized Restaurant Insurance Quote from Nick Watson Agency
Whether you're whipping up small-town charm or urban elegance, we have a policy to suit your style. Protect your passion and give us a ring at 503-658-7200 or quickly fill out our online form for a quote. We're here to help the culinary creators of Portland, OR
serve up safety and success!